Office Hours with Experts
Need business advice? Just want to talk to someone who gets it? Book a mini-session with one of our experts who will be onsite throughout the week, offering everything from portfolio reviews to brand audits. View their services and availability below, then click to connect with them directly to book your one-on-one time. If you want to sign up to be an expert at the Love Union, email us at hello@theloveunion.com.
Jen Siomacco is the CEO and Editor-in-Chief of Catalyst Wedding Co., an inclusive and equality-minded wedding publication that works to change the industry through more diverse representations of love. Jen is a writer, speaker, and designer with years of expertise talking about weddings, intersectional feminism, inclusivity, web design, and accessibility.
Jen is available to talk about: (1) Your website, and how you can improve your SEO, user experience, and make your site more accessible, (2) What Catalyst looks for when accepting real wedding submissions and how to get your work featured, or (3) How you can build a more inclusive business without tokenizing marginalized communities.
Jen is available for Office Hours on Monday from 2pm - 4pm, and Thursday from 10am - 12pm and 2pm - 4pm.
Jen Siomacco Office Hours
As organizers of Wedding Crashers, Brooklyn's longest running (and hippest!!) wedding fair, Nicole Davis and Ashley Mikoletic Cheng know a little something about what it takes to produce a successful event geared toward today's modern couple.
Sign up for a one-on-one Office Hours session with Nicole and Ashley to discover tips on how to make the most out of your participation as a vendor at Wedding Crashers; pick their brains on digital marketing and your online presence, and brainstorm creative ways to engage with couples at the fair. Before your session, be sure to get your wedding business tarot read by Naomi Rosenblatt, whose readings are sponsored by Wedding Crashers.
Meet With Nicole & Ashley
Wedding Crashers Office Hours
Shawnee is a queer photographer who is passionate about working with LGBTQ+ couples and gender non-conforming folks. She focuses on creating a safe and comfortable space for her clients to just be themselves, free of judgement or worry.
Shawnee has been a wedding + lifestyle photographer for the past 10 years (full-time for the past 2 years), and recently started a community based body-positive boudoir project called Love Yrself.

Shawnee is available for 20 minute website and portfolio critique (and praise!) sessions on Monday from 2pm - 4pm.

If you are worried that your business may not be putting it's best foot forward when it comes to working with the LGBTQ+ community, or you are wondering how to reach a more diverse client base (or maybe why your LGBTQ+ inquiries aren't turning into bookings) then sign up for a session. We will go over your current portfolio, the language being used in your website copy and contracts, and any other concerns you may have.
Shawnee Custalow Office Hours
Meghan Brown, Director of Two Bright Lights, is passionate about creating a platform to help event professionals grow their brand and leads by connecting with publishers and other vendors. She has extensive marketing and event management experience at companies like Antony Todd Events and Roubini Global Economics, and understands the challenges and opportunities creative entrepreneurs face. Growing up with a booking agent and a wedding band leader for parents, there is no doubt that marketing and events are in Meghan's DNA. Her love for music and events grew from singing and playing piano as a toddler, to performing in recording studios and at weddings and events in the years since.
Meghan is available for Portfolio Reviews on Wednesday b/t 2pm - 4pm. Are you looking to get one (or several!) of your weddings, events or shoots published? Learn how to package your photos for print or online features. Meghan is ready to review your submissions to make them the best they can be!
Meghan Brown Office Hours
Camille Francis, the Marketing & Community Associate at Two Bright Lights, loves all things photography and beautiful content. She has extensive experience in digital and social media strategy from her past work at DKC, a PR firm, working on an array of clients ranging from major fashion & beauty brands to smaller lifestyle clients. Surprisingly, Camille has never been to a wedding before, however, she revels in all-things-weddings like lust-worthy photos on social media (hello, Pinterest!).
Camille is available for Portfolio Reviews on Tuesday morning between 10am - 12pm. Are you looking to get one (or several!) of your weddings, events or shoots published? Learn how to package your photos for print or online features. Camille is ready to review your submissions to make them the best they can be!
UPDATE: CAMILLE'S OFFICE HOURS ARE NOW FULL. PLEASE ADD YOUR NAME TO THE WAITLIST BELOW FOR A CHANCE TO MEET WITH CAMILLE.

Camille Francis Office Hours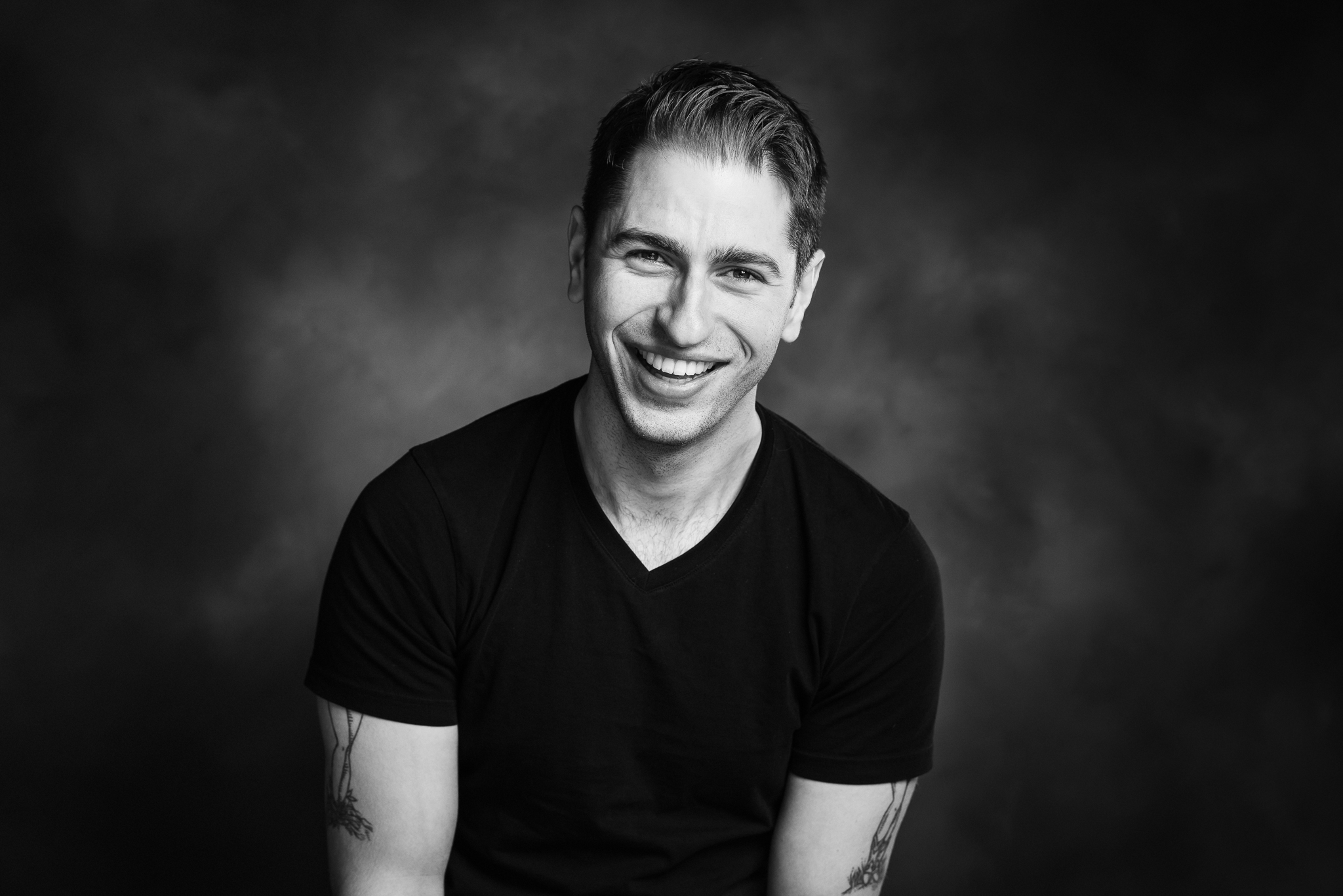 Jon Lemon is a New York wedding photographer specializing in elopements. Having photographed over 300 weddings of all sizes, he's just about seen it all. When he's not working, you can usually find Jon exploring the world with his wife May and sons Lincoln & Logan, homebrewing beer, rock climbing, or just riding his bike around town.
Jon is available on Tuesday from 10am - 12pm to chat about client experience, work flow, and your portfolio.
Megan Garmers is the Founder and Director of MG Hair and Makeup, the nation's oldest and largest on-location hair and makeup agency specializing in weddings and special events based out of New York City since 2003. MG Hair and Makeup has received The Knot's Best of Weddings since 2011, Hall of Fame Inductee, Wedding Wire's Bride and Couple's Choice. They have been a preferred vendor for NYBFW since 2007 for designers' runway shows and worked on various TLC and WEtv wedding reality TV shows. Megan was named as one of the "Top 100 Most Influential Wedding Pros" by The Knot and she is often quoted for articles in The Knot, Style Me Pretty, Bridal Pulse and other various publications and collaborated with The Knot China as their Western Beauty Expert. As one of the top 3% of wedding vendors, she was chosen as an Ambassador for The Knot, sits on the Make-Up Designory Advisory Committee and was the keynote speaker for The Knot at the multi-city tour of their National Night of Beauty. Her talents take her across the country teaching classes and speaking at the country's top schools, cosmetic brands and industry events, such as Wedding MBA, The Knot Pro Education Events, International Beauty Show, International Makeup Artist Trade Show, The Makeup Show and many more.
Megan is available on Tuesday from 2pm - 4pm to offer guidance on: understanding your target client and how to best market to them; organizing your business: internal workflows/automations, client agreements, pricing, services and branding; strategic partnerships: how to approach another business, and best practices for collaboration, and Bridezilla Psychology: what, when, why and how to keep your client calm and in the moment.
Megan Garmers Office Hours
Justin McCallum is an award winning wedding photographer based in Astoria, Queens that loves lens flare, belly laughs, and outrageous dance moves. Entering his eight year shooting weddings, he's seen editing fads come and go and has enjoyed shooting a variety of styles, and loves helping others hone their own and feel good about the incredible work they've already done. He takes pride in making honest, inclusive, and joyful images and is happy to help draw emotion out of your work. Justin is available for portfolio critiques and affirmations (plus venting off stress + candy eating) at the Love Union from 2-4PM on Tuesday, November 27.
Justin will cover how to make an inclusive and broad portfolio without relying on cliches or tokenism, as well as the importance of emotion and story telling for professionals displaying their work online.
Justin McCallum Office Hours
Corey is a Queens based photojournalist who specializes in weddings. She's been photographing weddings for ten years and uses photojournalism to portray the stories of her couples and their communities. Corey is also a working photojournalist and educator, currently six months into a project photographing women running for political office, including the campaign of Alexandria Ocasio-Cortez for Congress. She is a big believer in finding the intersection of projects that you're passionate about and your professional output, and believes that the key to success is diversifying your work.
Corey is available on Wednesday from 10am - 12pm to offer portfolio reviews with a focus on where you are looking to take their work in the future and how best to achieve that; guidance on including personal projects in your work and how to make that an asset for you and your business; best practices for photojournalism in wedding world; and how to attract best-fit clients in a crowded industry.
Corey Torpie Office Hours
Keriann Kohler is the Director of Partnerships of the groundbreaking feminist wedding publication A Practical Wedding. APW has been helping to change the face of weddings for nearly a decade with its focus on intersectional feminism and resistance (with a side of glitter), and in that time has become the largest independently owned wedding publication. Keriann connects rad wedding vendors with what she has been told are "the coolest, kindest, and most creative clients" around. She has more than a decade of experience managing small businesses in a variety of industries in both NY and LA, and loves to pass on what she's learned in the trenches to the wedding professionals she works with. The rest of the time Keriann can be found working on the multi-disciplinary arts magazine ESOPUS and dabbling in all things mystical as the creator of The Woo Workbook.
Keriann is available on Wednesday morning from 10am - 12pm for Office Hours! She is particularly able to help if you are: struggling with selecting images or writing copy for your website or advertising materials; wanting your website or advertising materials reviewed with an emphasis on turning eyeballs into inquiries; wondering what the best use of your marketing budget might be; or needing guidance on managing cash flow and creating a budget for business expenses.
Keriann Kohler Office Hours
In 2018, Janelle Wambura launched PairWed Co. with the goal of pairing discerning couples with talented wedding artists. After a seven-year career working with the gifted team at The Day Collective founded by Ira Lippke, Janelle discovered a love for representing wedding artists — and a new business was born! In gratitude to Ira and the other artists of the team for their mentorship, Janelle now debuts a New-York-based global wedding photography liaison service. PairWed Co. serves as a platform for couples and wedding professionals to connect with artists who complement their style and budget. Each artist represented carries his or her own brand, style, clientele, and website. We value collaboration and autonomy to birth connection and art, which our clients appreciate, knowing that the images created will become a part of their family history. PairWed Co.'s goal is to help wedding artists do what they love most: Take photos!
Janelle is available on Wednesday from 2pm - 4pm to offer advice on business, branding and client relations as well as portfolio and website critique.
Janelle Wambura Office Hours
Stephanie Gatton is the Owner and Lead Planner of Stephanie Gatton Events, an NYC-based wedding coordination company that effortlessly blends her love of all things logistical with her passion for executing seamless wedding weekends from start to finish. Now in her third year of business with Stephanie Gatton Events, she leverages skills such as organization, an acute attention to detail, and grace under pressure from her previous decade of experience in theatrical and event stage management and production to give her clients a wedding day free of stress and full of love. In addition to her thriving wedding work, Stephanie is also privileged to produce fundraising events and galas for The Juilliard School, and she is passionate about mentoring young professionals in the wedding and events industry.
Stephanie is available on Tuesday from 10am - 11am, and Thursday from 9:30am - 12pm to provide guidance on cultivating and nurturing vendor/venue relationships, mentoring young wedding professionals breaking into the business, reviewing planner paperwork (with particular emphases on master timeline generation), and how to find your ideal client ("how to find your tribe").
join stephanie's wait list
Stephanie Gatton Office Hours
Dave Morris is a CPA, a small business CFO, and wedding industry veteran. Having co-owned Lion in the Sun Paperie with his wife Melinda since 2002 he understands the personal and financial demands for professionals in this industry. He is now an accounting and finance consultant for small, creative businesses. Dave will be joining us for office hours for one-on-one Financial Therapy and to field any of your financial business concerns like "Am I actually making a profit?" "Am I pricing my packages optimally?" "What should I be looking at to make the best business decisions?" and anything else that you always wanted know about the finances of your business but were afraid to ask.
Dave is available for Office Hours on Wednesday morning from 9am - 12pm and Thursday afternoon from 2pm - 4pm.
UPDATE: Dave's office hours are full on Thursday afternoon. You can still signup for a session with Dave on Wednesday AM below!